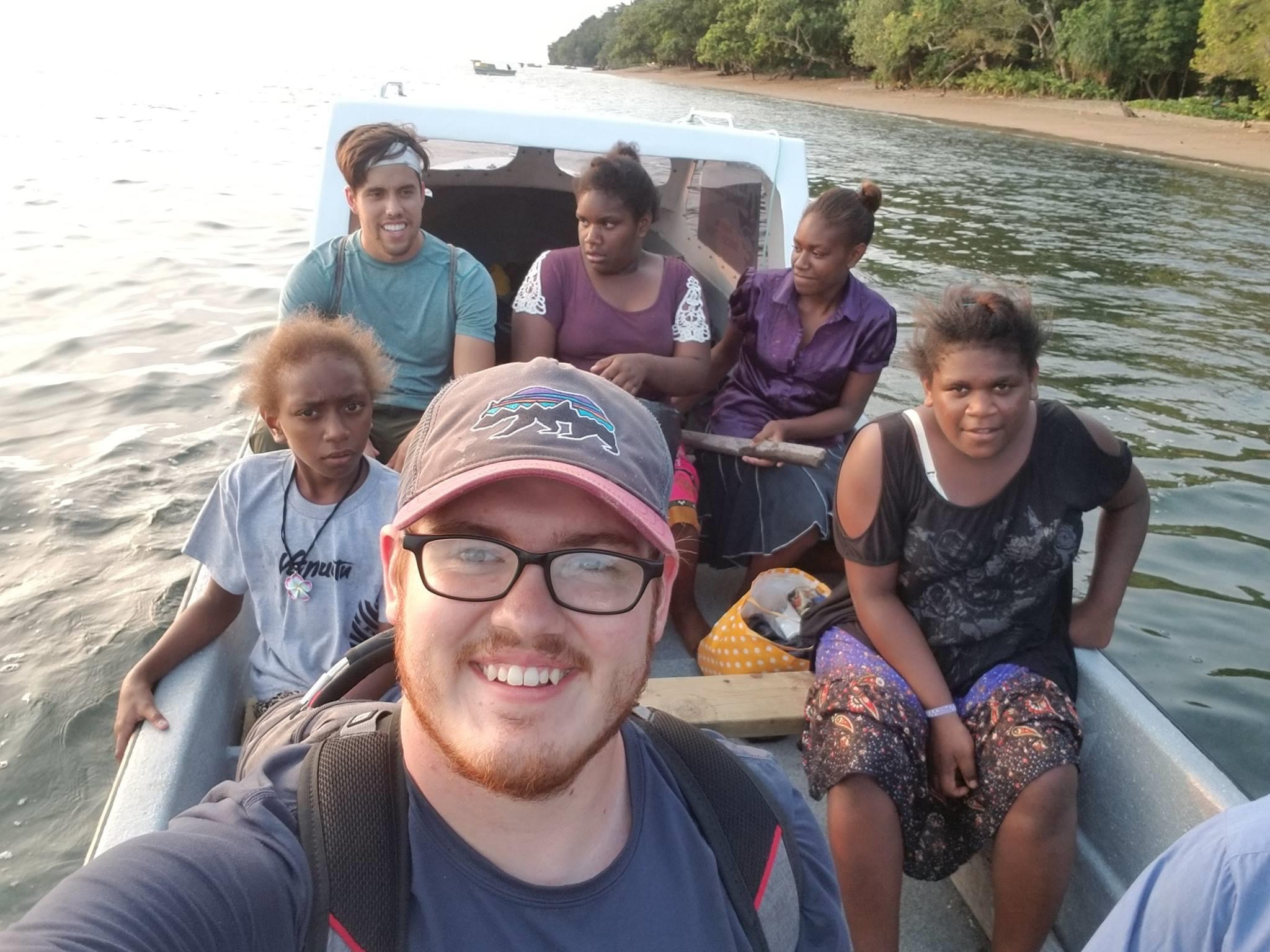 When Zechariah Cunningham played football in high school, he trained as hard as he could so that he would be assured that he would not sit on the sidelines when it came time for games.
Listen to Bryan Webb, Assemblies of God World Missions Area Director for Pacific Oceania, describe a recent conversation he had with Zechariah about how that same type of commitment plays out in Zechariah's walk with Jesus:
Zechariah doesn't want to spend his days on the "sidelines of life." The "field" where Zechariah wants to stand now is no longer a footfall field – instead, he wants to stand on the "field" of Tanna Island in the nation of Vanuatu. The outcome he desires to "contest" is no longer a football game – instead, he desires to spend his life to spread the glory of Jesus to the nations and contest the outcome of a battle for the souls of the men, women, and children of Tanna Island.
Where is Tanna Island?
The nation of Vanuatu is an archipelago consisting of over 80 islands in the South Pacific Ocean about 1,090 miles east of northern Australia.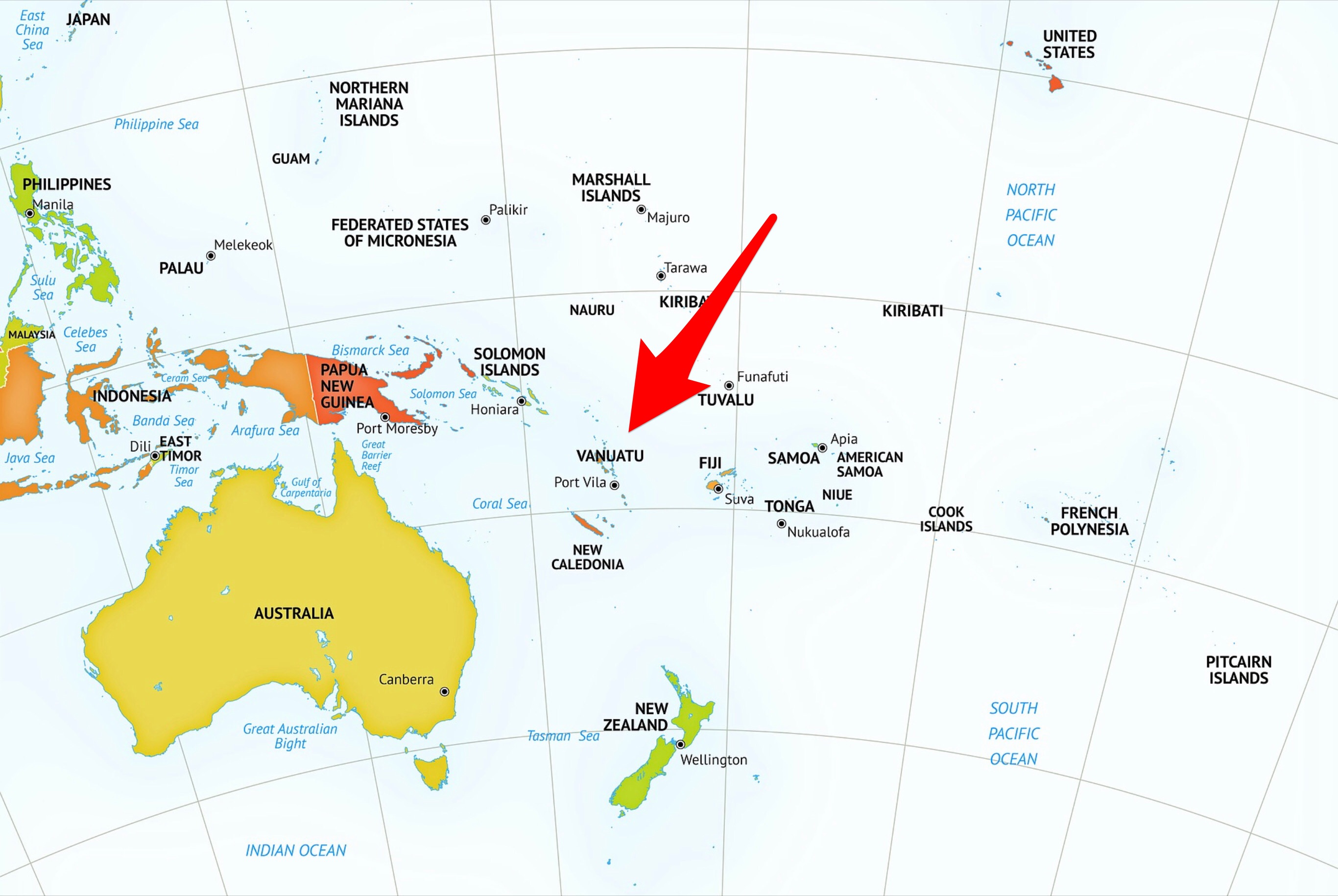 The islands are generally small (the largest, Espiritu Santo, has an approximate area of 1,525 square miles) and are volcanic in origin. In fact, there are several active volcanoes (including several that are underwater) in Vanuatu. The islands are generally a mix of rugged mountainous areas, high plateaus, and narrow coastal plains. With a tropical climate, many of the islands are covered by dense rainforest but there are some drier regions with patches of savanna grassland. Although there are about nine months of rainy season, deforestation of many of the islands' upland watersheds are leading to an increasing scarcity of fresh water.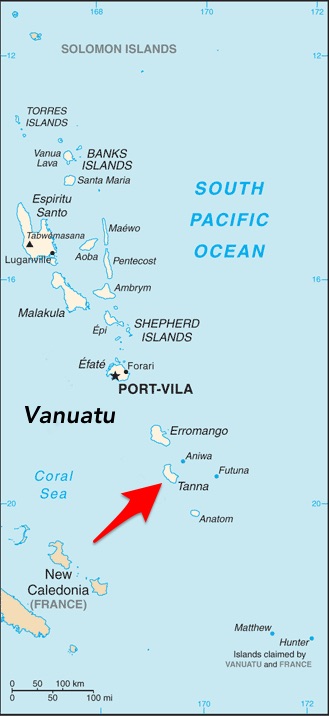 The island of Tanna is located in the southernmost area of Vanuatu. It is 25 miles long and 12 miles wide, with an overall surface area of 212 square miles. Its highest point is Mount Tukosmera at 3,556 feet. The much smaller Mount Yasur is an active volcano on the southeast coast of Tanna that has been erupting nearly continuously (often several times an hour) for several hundred years.
Tanna Island Needs Jesus
While nearly 46% of the population of Vanuatu as a whole is evangelical (and 94% self-identify as Christian), the island of Tanna is one of several islands where pockets of traditional ethnic religion – including what is known as kastom (custom), taboos, and cargo cults – still remain. In these areas, Christian influence meets with strong resistance. In fact, Tanna has a smaller proportion of Christians among its approximately 40,000 residents than any of the other inhabited islands of Vanuatu.
Sam and Lisa Paris are Assemblies of God missionaries who have just started their second term of service on Tanna. They have significant goals for the expansion of ministry to the people of Tanna, and they are excited that Zechariah has committed to an initial two-year term working alongside them in ministry. Zechariah has previous experience and a skill set which are crucial for the work on Tanna to bring the love of Jesus to these resistant peoples.
Zechariah's Experience and Skill Set
He previously spent nine months in Vanuatu in 2017-2018 working alongside Sam and Lisa as a MAPS volunteer. So he is familiar with the island's culture. According to Sam and Lisa, Zechariah made such a favorable impression on the villagers that they still talk about him two years later and ask daily when he will be back!
About 70% of the population of Tanna is made up of youth and children. Zechariah will be drawing on his experience with youth ministry in the United States to work with the Assemblies of God youth pastors in Vanuatu to help reach the next generation of youth.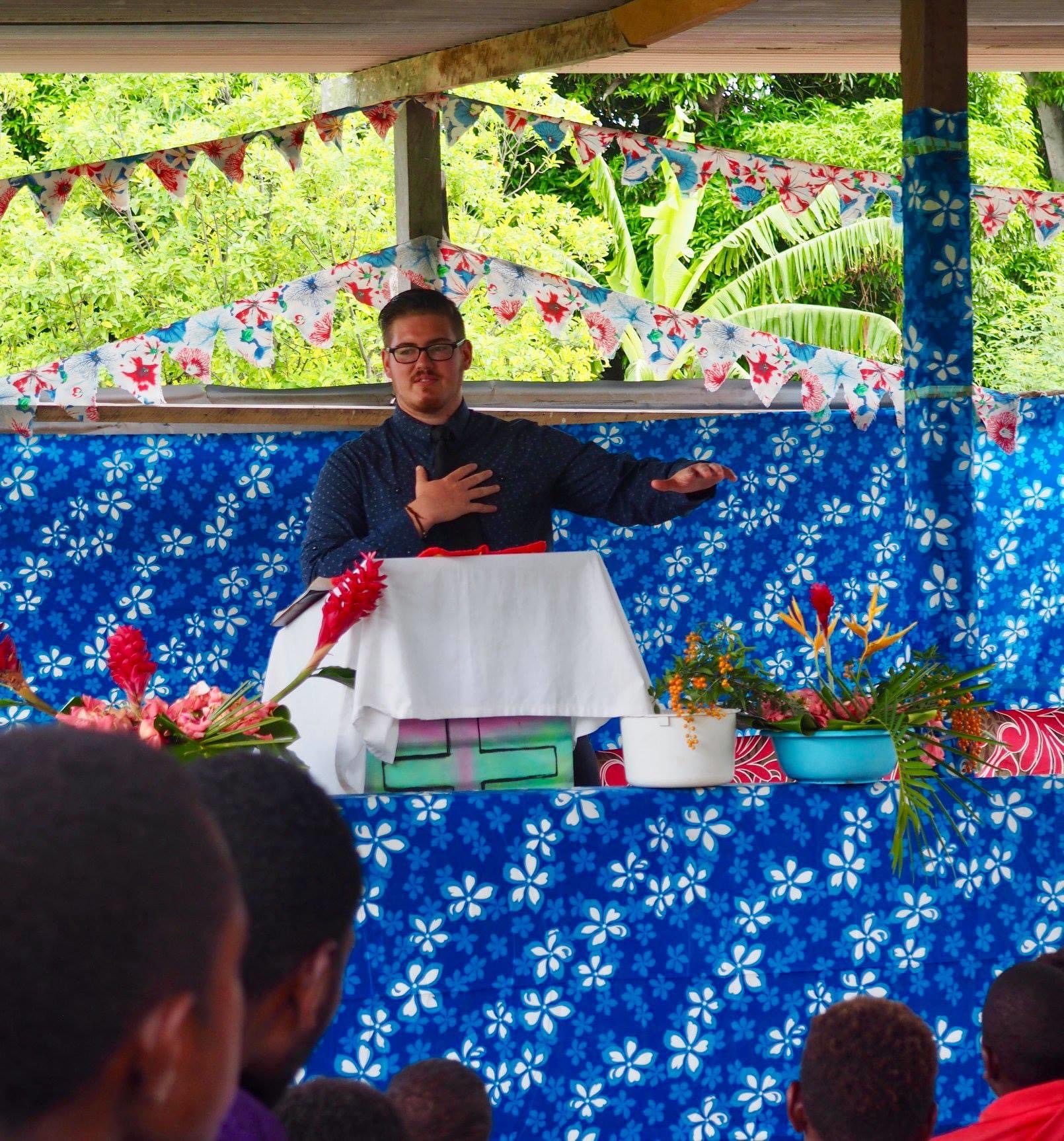 The island of Tanna, like any island, depends largely on rainfall for its fresh water supply. Periodic droughts can lead to crop failure, death of livestock, and health issues among the population. For subsistence farmers, the absence of fresh, clean water can be devastating. Villages which have a water well, however, are better equipped to cope with periods of drought.
In addition to his youth ministry experience, Zechariah is trained in the drilling of water wells, and this type of development work often provides an open door for the gospel in villages which are otherwise resistant to Christianity. Zechariah will be working with local villagers to drill much needed wells and will participate in the evangelistic outreaches which these projects enable.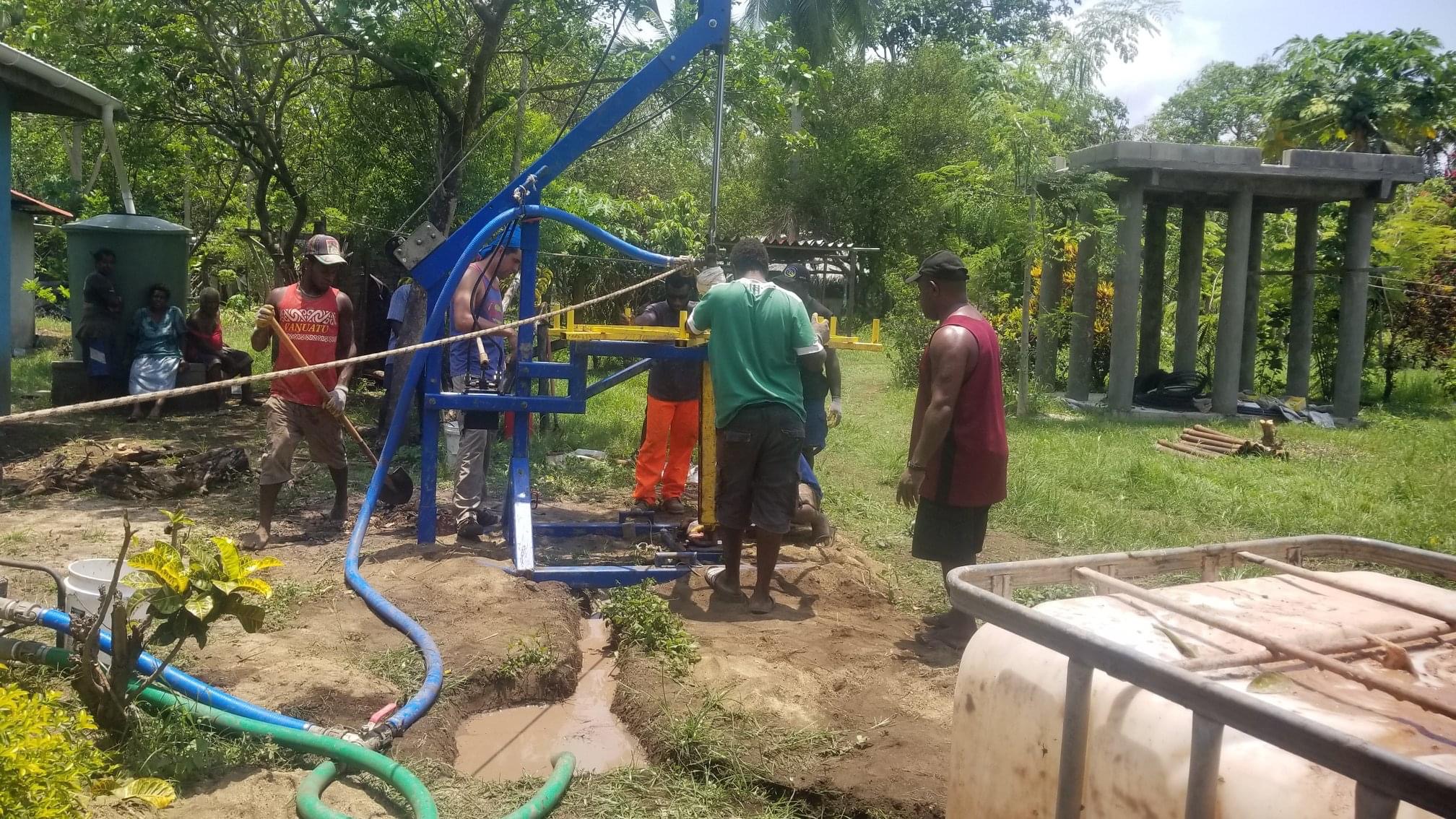 Finally, the missionary team in Tanna has plans to build several projects:
the Tanna Mission Center will house missionary families and missionary associates, a school and office, and space for workshops and training;
the Tafea Bible and Leadership Training Center will provide a facility for training indigenous pastors and leaders to reach Tanna and beyond for Christ;
clinics will provide medical care for residents of the island; and,
schools will provide education for the children of the island.
Zechariah has building experience which will play a vital role in these construction projects.
Zechariah's experience in youth ministry, water well drilling, and construction make him a perfect fit for the missionary team on the island of Tanna in Vanuatu.
Let's Be a Part of Zechariah's Team!
Here are four ways you can be a part of Zechariah's team and the growing missionary team on Tanna:
You can pray for him on an ongoing basis. The best way to stay informed of his prayer needs is by following his ministry on Facebook.
You can give to Zechariah's ministry financially by signing up to support him on a monthly basis or to contribute a one-time gift at his online giving page.
You can consider starting the process to join Zechariah and Sam and Lisa in the work in Vanuatu. At the time of this writing, there are several opportunities to serve with the Assemblies of God mission in Vanuatu. Why not explore those opportunities (if you click on one of the Details buttons, you can explore the opportunity further and then click on the Contact button and fill out the resulting form to be put in touch with someone who can guide you through the process)?
If you are a pastor or missions leader in your church, we would encourage you to get in touch with Zechariah to see how he might be able to encourage your people for the cause of Christ in Tanna and also to find out how you can be of service to him.
COUNTRIES IN THIS ARTICLE: Vanuatu, Solomon Islands
WORKERS IN THIS ARTICLE: Zechariah Cunningham, Sam and Lisa Paris, Bryan and Renee Webb