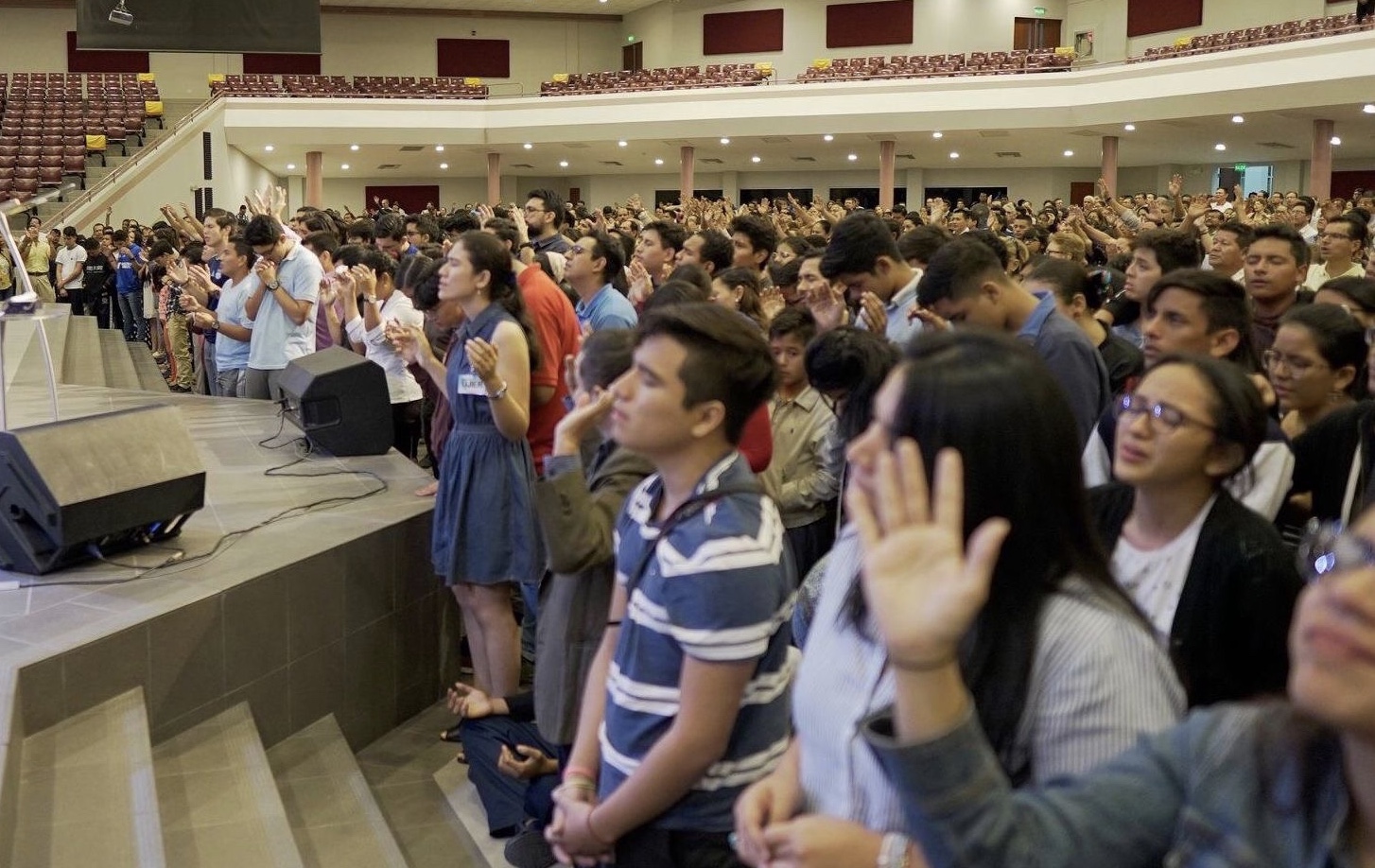 4/10/20 Update:
David and Patti recently shared these sobering facts about the COVID pandemic and its affects on the citizens of Guayaquil, Ecuador:
Ecuador's plight is so bad that even American newspapers have highlighted it.
Ecuador is notable for its COVID pandemic, even in Latin America. Only Brazil, a nation with a population 12 times larger, has more COVID fatalities, and that is just following official numbers. Almost certainly Ecuador actually leads in deaths, not only per capita, but very possibly in real numbers, even though she is one of Latin America's smaller countries. Deaths are estimated to number in the thousands, with no end to the "curve" in sight.
The Province of Guayas and its capital, Guayaquil, is the hardest hit. About 4.5 million people live in an area smaller than the State of Delaware. The death rate has jumped at least 75% in Guayaquil over last year at this time, and likely even higher.
There have been so many infections and deaths that health and sanitation officials have been overwhelmed. The City has worked to recover bodies left in homes and in the streets for days. Manufacturers of boxes for shrimp and banana exports now make cardboard coffins at the rate of 600 per day.
A 100 square meter mass grave has been approved for cremated remains.
At least 400 health professionals have been COVID-19 infected, some say much higher.
Over 40 doctors have died.
5 Assembly of God pastors have died in Guayaquil alone.
One local pastor tearfully told us this week that people from her flock die every day, and that very day 3 had passed away. Everyone knows someone close to them who has died of COVID—including us, multiple times over.
People in slums — and there are many — cannot social distance, are already undernourished and under-medicated, and with lost work people are actually starving, making them more vulnerable to the virus. People are literally running out of food in their homes, with weeks of quarantine to go. In some ways, it may be argued the crisis is just beginning.
But …
People are turning to God, even under these circumstances.
Please pray for mercy, wisdom for civic leaders, and an outpouring of the Holy Spirit in Guayaquil and all of Ecuador!
The evangelical church in the nation of Ecuador has experienced dramatic growth over the past 60 years. According to the book Operation World, Ecuador had the lowest percentage of evangelical believers in Latin America in 1960 — 17,000 believers. By 2010, that number had skyrocketed to 1.2 million Jesus followers! Today, between 8% and 11% of Ecuadorians are evangelicals (Operation World, Prayercast, and Joshua Project).
And yet, there is a crisis brewing in Ecuador. The country has experienced serious political upheaval, and this turmoil has complicated the church's capacity to train the next generation of ministers.
A previous socialist regime in Ecuador (in power from 2007 to 2017) instituted drastic reforms in the area of education. Many Bible schools lost their accreditation, and some closed as a result; others were seriously reduced in their effectiveness because they could no longer officially graduate students. In Ecuador, if a school is not accredited by the government, administrators an be charged with criminal fraud for issuing degrees. By the time the purge was complete, only two higher education Christian schools were left that could legally issue diplomas – a Roman Catholic seminary in the capital city of Quito and the Higher Institute for Pastoral Ministry in Guayaquil.
This has created a serious problem for Ecuadorian believers who sense a call to ministry. Professors are demoralized. Administrators are intimidated. Current students are frustrated. Pastors and ministers throughout the country have been left with few, and, in some cases, no available option to pursue the education necessary to effectively fulfill their calling.
The gains the gospel has made over the past 60 years are being jeopardized as the next generation of Ecuadorian teachers, pastors, and missionaries struggle to find a solution to this dilemma.
Central to the success of discipleship in the church is the process Paul described in his second letter to his protégé Timothy: "And the things you have heard me say in the presence of many witnesses entrust to reliable people who will also be qualified to teach others." (2 Timothy‬ ‭2:2)
If there is no way to entrust principles of truth to reliable people who will be qualified to teach others, the church in Ecuador is truly faced with a crisis.
But God is not surprised. He has a plan.
David and Patti Thomas served for over 15 years as Assemblies of God missionaries in Latin America. They founded a Bible institute in the city of Cuenca and subsequently moved to Ecuador's largest city of Guayaquil and labored in the seminary there. During these fifteen years, they also traveled and taught in many countries, including Argentina, Costa Rica, El Salvador, Peru, and Spain. But during their missionary service, their overwhelming focus was on Ecuador.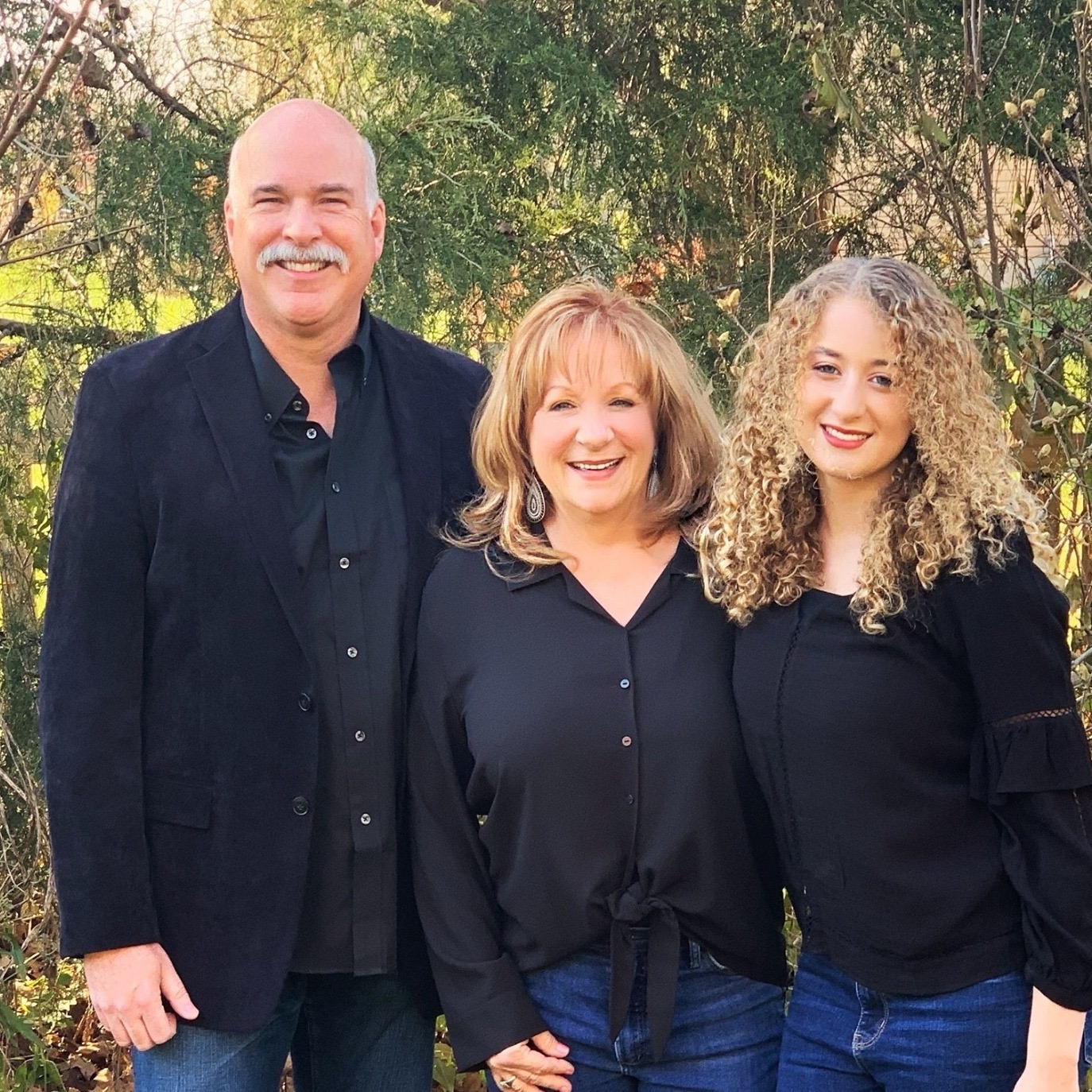 During this time, David and Patti transitioned back to the United States with their family where David completed his Ph.D. In New Testament studies from Southern Baptist Seminary in Louisville, Kentucky. They went on to pastor in Southern California and the Pacific Northwest. David has also taught at the Assemblies of God Theological Seminary, Central Bible College, Northwest University, and Global University.
Even while they ministered in the United States, they remained deeply connected with the ministry in Ecuador, taking frequent trips back and forth. Although they had a desire to return to full-time ministry in Ecuador, they believed that it was not to be — that they would continue helping the work in Ecuador through their frequent trips but that God's plan was for them to stay in the United States.
But God had a different plan, one that aligned with David and Patti's desires and also addressed the crisis in ministry education taking place in Ecuador!
The only opportunity for evangelical ministers in Ecuador to be trained is for other schools to come under the umbrella of the Higher Institute for Pastoral Ministry in Guayaquil. That is part of God's plan. And in the fall of 2019, it became clear how David and Patti would play an important role in that plan to train evangelical leaders in Ecuador.
God has opened an incredible door of opportunity and called David and Patti back to Ecuador to help resolve the crisis in ministerial formation and discipleship through David's new role as the Dean of Ministry Formation at that one evangelical school in Ecuador. David and Patti's previous experience in Ecuador and their educational background make them uniquely qualified for this role.
They will lead the Higher Institute for Pastoral Ministry forward in a difficult political and spiritual climate so that it will equip, shape, and commission future church planters and pastors who will lead and multiply the church within and outside Ecuador.
Will you consider making them a regular part of your prayer life? Will you consider supporting them financially? They are currently raising monthly support and cash for their ministry in Ecuador.
How You Can Join David and Patti's Team
If you've read our pillar articles (which can be reached through the tabs at the top of the site if you are using a desktop or the three-bar/"hamburger" menu if you are using a mobile device), you know that our conviction is that all believers should be part of a team seeking to reach the unreached. Some will go, some will pray, some will provide financial support, some will provide logistical support.
David and Patti's ministry at the Higher Institute for Pastoral Ministry in Guayaquil, Ecuador represents a wonderful opportunity for you to be involved in such a team. Here's how:
You can pray for David and Patti as well as for the needs of the school. You can find information to inform your prayers at the Thomas' Facebook page or their website.
You can support David and Patti financially by signing up to support them on a monthly basis or to contribute a one-time gift at their online giving page.
If you are a pastor or missions leader in your church, you can invite them to speak at your church.
COUNTRIES IN THIS ARTICLE: Ecuador
WORKERS IN THIS ARTICLE: David and Patti Thomas